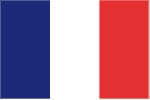 French
Boiler
Manufacturer
since 1971

PERGE, a log, pellet and oil boilers manufacturer, is a family owned company founded in 1971. In its headquarter in Portes-Les-Valence, France, are concentrated the main activities such as research and development, production plants, logistic platform and a training center for heating professionals as well.
PERGE is a specialist in individual houses heating in rural and peri-urban areas and offers a full range of wood burning boilers, oil boilers and pellet boilers but also wood-oil twinning or wood-pellet twinning.
With a presence all over France, in Belgium, in the United Kingdom, in Ireland and in Spain, PERGE relies on a professionnal network of dealers, installers and service companies.