A French boiler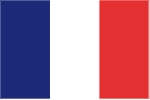 The PERGE OptiPellet and PERGE MC wood pellet boilers are manufactured in our factory in Portes-Les-Valence (26), where our research centre is also located. It is here that we develop the products of tomorrow, efficient and environmentally friendly, economical and easy to install and use.
The cheapest energy warranty

With 2 energies available throughout the year, you can choose the most economical energy of the moment.
A safe solution

No more pellets in the silo? No more firewood? The other energy can take over.
A practical solution

The wood boiler always takes priority. The pellet boiler automatically takes over and ensures autonomous operation in case of absence. They can be connected in the same duct or in two separate ducts.
Example of the installation of a PERGE OptiPellet boiler with a PERGE MC wood boiler. Storage by Mini-silo. Radiator heating:
An optimised solution

The combination of two PERGE boilers, a Silvatherm Compact pellet boiler and a MC wood boiler, allows you to benefit from all the advantages of the original hydraulic design of the PERGE boilers, which is particularly well suited to all types of energy combinations.